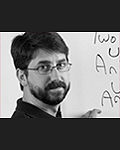 Tyler Hoffman, Professor, Chair
Ph.D.: Virginia
American Literature and Culture, Poetry and Poetics
Director, Civic Scholars Program
Associate Director of the Mid-Atlantic Regional Center for the Humanities
Co-Director of the Walt Whitman Program in American Studies
Office: 416 Armitage Hall
Phone: (856) 225-6925
Email: thoffman@camden.rutgers.edu
Web: https://hoffman.camden.rutgers.edu/
Author of three books: Robert Frost and the Politics of Poetry (University Press of New England, 2001; winner of the South Atlantic Modern Language Association Studies Book Award); Teaching with The Norton Anthology of Poetry: A Guide for Instructors (Norton, 2005); and American Poetry in Performance: From Walt Whitman to Hip Hop (University of Michigan Press, 2011). He has published many articles and book chapters, including on John Brown and children's literature; American Civil War verse; American political poets and naturalism; Walt Whitman; Emily Dickinson; Vachel Lindsay; Robert Frost; Wallace Stevens; Elizabeth Bishop; Gary Snyder; Thom Gunn; and the contemporary slam poetry scene. He is past president of the International Robert Frost Society, and currently serves as editor of the electronic Whitman Studies journal The Mickle Street Review and associate editor of the Robert Frost Review.
Maureen Camper, Department Administrative Assistant
(856) 225-6136
maureen.pierre@camden.rutgers.edu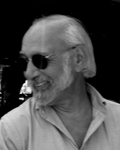 J.T. Barbarese, Professor
Ph.D.: Temple University
Creative Writing, English and American Romantic and Modernist Literature
Office: 421 Armitage Hall
Phone: (856) 225-6556
Email: barbarese@camden.rutgers.edu
Web: https://jtbarbarese.rutgers.edu/
J.T. Barbarese has published five books of poems, his most recent, Sweet Spot (Northwestern University Press, 2012). His poems and translations have appeared in The Atlantic Monthly, Boulevard, Poetry, The New Yorker and The Times Literary Supplement, and his literary journalism in Tri-Quarterly, boundary 2, The Sewanee Review, Studies in English Literature, and The Journal of Modern Literature. Since 2008 he has been the editor of StoryQuarterly.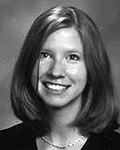 Holly Blackford Humes, Professor
Ph.D: California (Berkeley)
American Literature, Children's and Young Adult Literature
Office: 426 Armitage Hall
Phone: (856) 225-6310
Email: blackfor@camden.rutgers.edu
Holly Blackford Humes (Ph.D., University of California, Berkeley) is a Professor of English at Rutgers University-Camden, where she teaches and publishes literary criticism on American and children's literature. Her books include Out of this World: Why Literature Matters to Girls (Teachers College, Columbia University, 2004), Mockingbird Passing: Closeted Traditions and Sexual Curiosities in Harper Lee's Novel (University of Tennessee Press, 2011), The Myth of Persephone in Girls' Fantasy Literature (Routledge, 2011), edited volume 100 Years of Anne with an 'e': The Centennial Study of Anne of Green Gables (University of Calgary, 2009), and edited volume Something Great and Complete: The Centennial Study of My Antonia. Her newly released monograph titled Alice to Algernon: The Evolution of Child Consciousness in the Novel (University of Tennessee Press, 2018) demonstrates the influence of early developmental psychology, evolutionary theory, and sexology on "child study" in modern novels. She is an associate member of the Childhood Studies doctoral program at Rutgers-Camden. Her next project is The Animation Mystique: Sentient Toys, Puppets, and Automata in Literature and Film.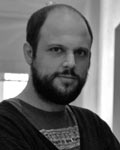 James Brown, Associate Professor
Ph.D.: University of Texas at Austin
Director of the Digital Studies Center
Office: Digital Commons 104, Johnson Library
Phone: (856) 225-6871
Email: jim.brown@rutgers.edu
Jim specializes in rhetoric, writing, and new media, and he has published in journals such as Philosophy & Rhetoric, College Composition and Communication, and Computers and Composition. His work also appears in various edited collections, including Rhetoric and the Digital Humanities and Creative Writing in the Digital Age. His book, Ethical Programs: Hospitality and the Rhetorics of Software (University of Michigan Press, 2015) examines the ethical and rhetorical underpinnings of networked software environments. He is also Director of the Rutgers-Camden Digital Studies Center.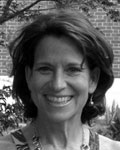 Jill Capuzzo, Instructor
M.S. in Journalism, Columbia University
Journalism
Office: 423 Armitage Hall
Phone: (856) 225-6532
Email: capuzzo@camden.rutgers.edu
Jill Capuzzo has been teaching journalism and writing courses at Rutgers-Camden for the last 10 years. Recently, she was named a full-time faculty member of the English Department, where she will continue to head up the school's expanding journalism program. A firm believer in the value of practicing what you teach, Jill has been a working journalist for more than 30 years, writing for the New York Times, the Philadelphia Inquirer, New Jersey Monthly Magazine, the Miami Herald, the Trenton Times and other publications.
In the last dozen years, Jill has written articles for many sections of the New York Times, and in early 2012 she was named the New Jersey real estate reporter, writing a weekly column in the Sunday paper covering real estate issues throughout New Jersey. Jill also continues to write restaurant reviews and feature stories for New Jersey Monthly Magazine. She was co-author of the book Philadelphia: First Class, and a contributing writer to the book Weekend Journeys: 62 Getaways within a Day's Drive of Philadelphia. She has a master's degree from Columbia University's Graduate School of Journalism, and a bachelor's degree from Barnard College of Columbia University.
In addition to her core news reporting and writing classes, she has introduced several special topic classes to students at Rutgers interested in journalism and related subjects, including community reporting, opinion writing, public relations, police reporting and newspaper production.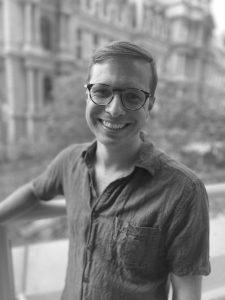 Travis DuBose, Instructor, and Director of the Writing and Design Lab
MA: Rutgers University-Camden
New Media and Professional Writing
Director, Writing Program
Travis teaches classes focused on digital media and professional writing at Rutgers-Camden and serves as director of the Writing Program. His current research interest is the scholarship of teaching and learning, with recent work projects focusing on issues of civic engagement and digital capital. He also maintains creative interests in hypertext narratives and procedural generation. He was also founding director of the campus's Writing and Design Lab. An alumnus of the Rutgers University Graduate School–Camden, Travis earned his master's degree in English in 2014. That same year, he received the James Sanderson Graduate Award, which is awarded to the student who wrote the best graduate paper in the previous academic year.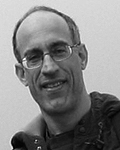 Richard Epstein, Associate Professor, and Associate Dean for Faculty Affairs
Ph.D.: California at San Diego
Linguistics
Director of Undergraduate Liberal Studies Program
Office: 419 Armitage Hall
Phone: (856) 225-6117
Email: repstein@camden.rutgers.edu
Author of papers on the semantics, pragmatics and discourse structures of English, medieval French and Tiipay (a Native American language spoken in San Diego county and Baja California, also known as Diegueño), including the journal articles "The definite article, accessibility, and the construction of discourse referents" (in Cognitive Linguistics, 2001), "Reference and Definite Referring Expressions" (in Pragmatics and Cognition, 1998); "L'article défini en ancien français: l'expression de la subjectivité" (in Langue française, 1995), as well as chapters in books such as Grounding (Mouton de Gruyter, 2002); Discourse Studies in Cognitive Linguistics (John Benjamins, 1999); Conceptual Structure, Discourse and Language (Cambridge, 1996); Perspectives on Grammaticalization (John Benjamins, 1994). He is currently researching the use of the definite article in some of the earliest Old English texts as well as the use of language in current discussions of environmental issues.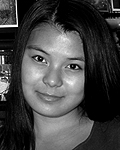 Shanyn Fiske, Associate Professor, and Director of Graduate Program in English
Ph.D.: Pennsylvania
Victorian and Modernist British Literature
Director of Classical Studies Minor

Office: 422 Armitage Hall
Phone: (856) 225-2937
Email: fiske@camden.rutgers.edu
Web: https://fiske.camden.rutgers.edu/
Shanyn Fiske specializes in Victorian literature and culture and the history of classical reception in nineteenth-century England. She is the author of Heretical Hellenism: Woman Writers, Ancient Greece, and the Victorian Popular Imagination (Ohio, 2008). She has published articles on Charles Dickens, Charlotte Bronte, Jane Ellen Harrison, Alicia Little, and others. She is currently working on a book project that examines literary relations between England and China in the late nineteenth and early twentieth centuries. Dr. Fiske directed the Writing Program and the Classical Studies Minor at Rutgers Camden.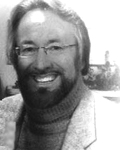 Christopher Fitter, Professor
Ph.D.: Oxford
Shakespearean drama, English Renaissance literature, early modern social history and popular politics
Office: 482 Armitage Hall
Phone: (856) 225-6554
Email: fitter@camden.rutgers.edu
Web: https://english.camden.rutgers.edu/people/christopher-fitter/
Chris Fitter received his D.Phil. from St. John's College, Oxford in 1989, and has given guest seminars at Columbia, Oxford and Yale. His first book, Poetry, Space, Landscape: Toward a New Theory (Cambridge: 1995) discussed representations of the natural world from Homer to Milton in literature, art, and formal thought, and suggested some foundational sociological principles behind the conceptualization of nature as landscape. Radical Shakespeare: Politics and Stagecraft in the Early Career (Routledge: 2012) placed Shakespeare's early plays within contexts of political opposition and debate normally overlooked in the field, arguing for the playwright's alignment with popular sufferings and populist politics. Following this he edited the pioneering volume Shakespeare and the Politics of Commoners: Digesting the New Social History (Oxford, 2017), which introduces to Shakespeare studies the political culture, often skeptical and combative, of the mass of ordinary commoners in contemporary England. His most recent book is Majesty and the Masses (Routledge 2021), a study of Western anti-monarchism, and of Shakespeare's History Plays as unfolding within it. His current book, nearly complete, is Activist Shakespeare: Politics and Stagecraft in the Second Tetralogy and King Lear, which examines these dramas as further examples of Shakespeare's risk-taking involvement in hot political topics of those years. He has published nearly twenty essays and book chapters, along with many reviews.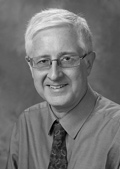 William FitzGerald, Associate Professor, and Writing Program Director
Ph.D.: Maryland
Rhetoric and Writing Studies
Office: 420 Armitage Hall
Phone: (856) 225-2925
Email: wfitz@camden.rutgers.edu
Web: fitzgerald.camden.rutgers.edu
Bill FitzGerald specializes in rhetoric and writing studies with particular interests in the rhetoric or religion, Kenneth Burke and the rhetoric of style. At Rutgers, he also teaches undergraduate courses in media and literacy studies and graduate courses in genre, composition theory and research methods. His book Spiritual Modalities: Prayer as Rhetoric and Performance (Penn State Press 2012) is part of a larger project on the relationship between speech in general and speech addressed to God. Finally, Bill directs the Teaching Matters and Assessment Center in the College of Arts and Sciences.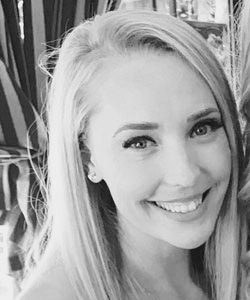 Ashley Gimbal, Assistant Teaching Professor, and Undergraduate Program Coordinator
Ph.D.: Arizona State University
Communication
Office: Armitage Hall
Phone: 
Email: ag1588@camden.rutgers.edu
A 2018 graduate of the Walter Cronkite School of Journalism and Mass Communications at Arizona State University, Dr. Gimbal's research focuses on media framing, terrorism, audience effects, and how these elements alter the way news is created and shared.  She has served as an instructor at the Hugh Downs School of Human Communication at ASU and at Grand Canyon University, among other universities.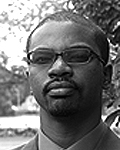 Keith Green, Associate Professor, and Africana Studies Program Director
Ph.D.: Michigan
African American literature, Nineteenth-Century American Literature, Autobiography
Office: 476 Armitage Hall
Phone: (856) 225-6601
Email: keigreen@camden.rutgers.edu
Keith Green's main research and teaching interests lie in African American literature, with more specific investments in the study of the antebellum era, self-referential writing, African-Native American literature, and slave narratives. He has delivered papers on Nat Turner, Harriet Jacobs, Henry Bibb, and William Wells Brown. His current book project, Not Just Slavery: African Americans Write Captivity Narratives, Too: 1816-1879, explores the various kinds of bondage and confinement–specifically Indian slavery, Barbary captivity, and state imprisonment–African Americans experienced and recounted in the nineteenth century.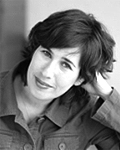 Lauren Grodstein, Professor
MFA: Columbia
Creative Writing, Fiction and Non-Fiction, Modern Drama
Office: 483 Armitage Hall
Phone: (856) 225-2934
Email: lgrodste@camden.rutgers.edu
Lauren Grodstein is the author of A Friend of the Family (Algonquin, 2009), a Washington Post Book of the Year, a New York Times Editor's Pick, and an Amazon.com Spotlight Pick and Best Book of the Month. Her previous works include "Reproduction is the Flaw of Love," (Dial, 2004) an Amazon.com Breakout Book and a Borders Original Voices pick, along with the story collection, The Best of Animals (Persea, 2002) and the pseudonymous Girls Dinner Club (Harper Collins, 2005) which was a New York Public Library Book for the Teen Age. Her work has been translated into German, Italian, French, Turkish, and other languages, and her essays and stories have been widely anthologized.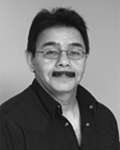 M.A. "Rafey" Habib, Professor
D. Phil.: Oxford
Literary Theory and Criticism, Islamic Studies
Office: 425 Armitage Hall
Phone: (856) 225-6558
Email: mhabib@camden.rutgers.edu
Web: https://habib.camden.rutgers.edu/
Author of seven books: Shades of Islam: Poems for a New Century (Kube, 2010); Literary Criticism: From Plato to the Present: An Introduction (Blackwell, 2010); Modern Literary Criticism and Theory: A History (Blackwell, 2007); A History of Literary Criticism: From Plato to the Present (Blackwell, 2005); An Anthology of Modern Urdu Poetry in Translation (MLA, 2003); The Early T.S. Eliot and Western Philosophy (Cambridge, 1999); and The Dissident Voice: Poems of N.M. Rashed: Translated from the Urdu (Oxford, 1991). He is currently editing three volumes: The Cambridge History of Literary Criticism: Vol. 6: the Nineteenth Century; The Oxford Anthology of Literary Criticism and Theory; and Dictionary of Literary Terms and Literary Theory (Wiley-Blackwell/Penguin). He is also working on a book entitled Myths of Islam.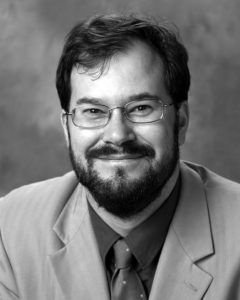 Aaron Hostetter, Associate Professor, and Undergraduate Program Coordinator
Ph.D. Princeton
Old and Middle English Literature, Food and Cooking in Literature, Marxism and Cultural Materialisms, Travel and Globalism, Translation and Translation Theory
461 Armitage Hall; (856) 225-2887
aaron.hostetter@camden.rutgers.edu
Web: https://hostetter.rutgers.edu
Aaron Hostetter specializes in Old and Middle English literature and culture. His book, Political Appetites: Food in Medieval English Literature, explores the political aspects of the representation of eating and cooking in the medieval English romance from the tenth to the fifteenth centuries, and will be published in October 2017. He has published articles in The Journal of English and Germanic Philology (2011), e-Humanista (2013), New Medieval Literatures (2017), and Studies in Philology (2017), as well as delivered papers on subjects including Piers Plowman, Middle English incest narratives, and medieval romance. He is also the founder and translator of the Anglo-Saxon Narrative Poetry Project (2007-present), an ambitious re-working of extant Old English poetry into modern English verse. His current teaching interests include Chaucer and other Ricardian poetry, medieval romance, Beowulf and other Anglo-Saxon literature, the literature of heroism and travel, translations and translation theory, Marxist and cultural theories of consumption, materialism (New and otherwise), and global medieval literatures. He is currently planning two new books: the first is a set of essays on practical approaches to teaching Beowulf in secondary and university classrooms; the second is an examination of the deadly sin of Avarice (the excessive desire for material objects) across a swath of English literary history from the Anglo-Saxons to the Jacobean era.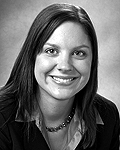 Ellen Malenas Ledoux, Associate Professor, and Liberal Studies Undergraduate Program Coordinator
Ph.D. Virginia
The Romantic Era and Gothic literature
421 Armitage Hall; (856) 225-2997
eledoux@camden.rutgers.edu
Web: https://ledoux.rutgers.edu/
Ellen Malenas Ledoux is an Associate Professor at Rutgers University, Camden.  She specializes in Romantic and Gothic literature. Her recent book, Social Reform in Gothic Writing: Fantastic Forms of Change, 1764-1834 (Palgrave Macmillan 2013), examines the relationship between Gothic texts and social reform in transatlantic writers of the Revolutionary period.  Her current project, Laboring Mothers: Reproducing Women and Work in the Romantic Era, focuses on the material challenges of motherhood faced by women working in the late eighteenth and early nineteenth centuries as represented in literature, art, and popular culture.  She has published articles in Studies in Eighteenth-Century Culture and Women's Writing.  Her most recent article on Mary Robinson and George IV appeared in Britain, Representation, and Nineteenth-Century History (BRANCH).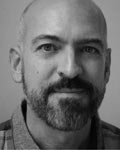 Paul Lisicky, Associate Professor, and Creative Writing Graduate Director
Editor, Story Quarterly
Creative Non-Fiction
474 Armitage Hall; (856) 225-2927
paul.lisicky@rutgers.edu
Web: https://www.paullisicky.net/
Paul Lisicky's books include Lawnboy (Turtle Point, 1999; Graywolf, 2006); Famous Builder (Graywolf, 2002); The Burning House (Etruscan 2011); and Unbuilt Projects (Four Way, 2012).  His work has appeared in Conjunctions, Denver Quarterly, Fence, Gulf Coast, The Iowa Review, Ploughshares, Tin House, TriQuarterly, and elsewhere.  His awards include fellowships from the National Endowment for the Arts, the James Michener/Copernicus Society, the Fine Arts Work Center in Provincetown, the New Jersey State Council on the Arts, and residencies from Yaddo and the MacDowell Colony. Since 2013, he has been the editor of StoryQuarterly. His most recent book, The Narrow Door, was released by Graywolf Press in 2015.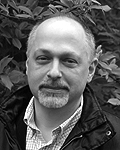 Howard Marchitello, Professor
Ph.D. SUNY Buffalo
Early Modern Literature and Culture, Science Studies, Shakespeare, Critical Theory
480 Armitage Hall; (856) 225-6110
marchitello@camden.rutgers.edu
Howard Marchitello served as Dean of the College of Arts and Sciences and the Graduate School from 2019 through 2021. Professor Marchitello is the General Editor of the multi-volume series, Palgrave Handbooks of Literature and Science and, together with Evelyn Tribble, co-edited the volume on early modern literature and science in that series. He is the author, most recently, of Remediating Shakespeare in the Eighteenth and Nineteenth Centuries (Palgrave, 2019) and The Machine in the Text: Science and Literature in the Age of Shakespeare and Galileo (Oxford University Press, 2011). He is currently at work on a book to be called The Shakespeare Photograph.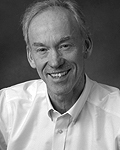 Timothy Martin, Associate Professor
Ph.D. Pennsylvania
Modern British Literature, Irish Literature, James Joyce
Chair, Learning Abroad Academic Advisory Committee
Director of the Honors College
319 Cooper St, 2nd floor; (856) 225-6671
timartin@camden.rutgers.edu
Author of Joyce and Wagner: A Study of Influence (Cambridge, 1991) and co-editor of Joyce in Context (Cambridge, 1992) and of Joyce on the Threshold (Florida UP, 2005). Guest editor of a special double issue of the James Joyce Quarterly on "Joyce and Opera" (2001). Presenter at numerous conferences and international symposiums; frequent invited lecturer at the James Joyce Summer School in Dublin and the Trieste (Italy) James Joyce Summer School. Professional service includes directing the 1989 national Joyce conference in Philadelphia and co-chairing the academic program of the 2000 International Joyce Symposium in London. Member, Board of Trustees, International James Joyce Foundation (2004-10).
Emud Mokhberi, Part-Time Lecturer
MFA UCLA
MS UCLA
Film and Film Theory
emud@ucla.edu
Emud Mokhberi is an Academy Award-nominated filmmaker. He teaches courses in Art of Cinema, Film History, and Screenwriting at Rutgers University, Camden. He studied Animation at Gobelins in Paris, France, and holds an MS in Computer Science and MFA in Film from University of California, Los Angeles
Gregory Pardlo, Associate Professor
MFA, Poetry: New York University
MFA, Nonfiction: Columbia University
Creative Writing: Poetry
420 Armitage Hall
pardlo@camden.rutgers.edu
Gregory Pardlo's ?collection? Digest (Four Way Books) won the 2015 Pulitzer Prize for Poetry. His other honors? include fellowships from the National Endowment for the Arts and the New York Foundation for the Arts; his first collection Totem was selected by Brenda Hillman for the APR/Honickman Prize in 2007. He is also the author of Air Traffic, a memoir in essays forthcoming from Knopf. Pardlo is a faculty member of the M.F.A. program in creative writing at Rutgers University–Camden.  He lives with his family in Brooklyn.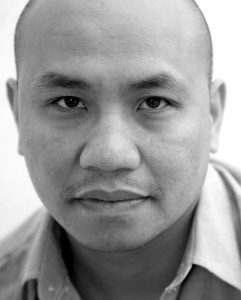 Patrick Rosal, Professor
MFA, Sarah Lawrence College
Creative Writing-Poetry, Twentieth Century American Poetry, Poetry in Performance
425 Armitage Hall; 856.225.2807
patrick.rosal@rutgers.edu
Patrick Rosal is the author of Boneshepherds, named one of the best small-press books of 2011 by the National Book Critics Circle, My American Kundiman, and Uprock Headspin Scramble and Dive. He has won, among other honors, a Fulbright Fellowship, the Association of Asian American Studies Book Award, the Global Filipino Literary Award, and the Asian American Writers' Workshop Members' Choice Award. His writing has appeared in numerous journals and anthologies, including Tin House, American Poetry Review, Harvard Review, Drunken Boat, and Language for a New Century.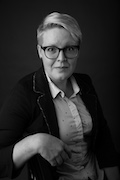 Jillian Sayre, Assistant Professor
Ph.D Texas (Austin)
Early American Literature, Literary Theory and Criticism, Hemispheric Studies
472 Armitage Hall
jillian.sayre@rutgers.edu
Dr. Sayre's research focuses on narrative theory, affect, and community in early national American literatures. She has published on the necropolitics of early nationalism, translation in James Fenimore Cooper's The Prairie, the humic nationalism of The Book of Mormon, spatializing practices in the American West, and digital humanities practices and pedagogies. Her first book Mourning the Nation to Come: Creole Nativism in Nineteenth-Century American Literatures (LSU Press, 2020) is a comparative study of early national romances in North and South America. She teaches courses on Native American literature, women's writing, horror, experimental literature, and literary theory.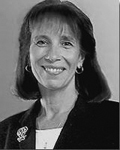 Carol J. Singley, Professor 
Ph.D. Brown
19th and 20th Century American Literature and Culture, Childhood Studies, Narrative, Feminist Criticism, Composition
479 Armitage Hall; (856) 225-6629
singley@camden.rutgers.edu
Web: https://singley.camden.rutgers.edu/
Author of Adopting America: Childhood, Kinship, and National Identity in Literature (Oxford, 2011) and Edith Wharton: Matters of Mind and Spirit (Cambridge, 1995). Editor/co-editor of seven volumes: Ethan Frome (Broadview, 2013); The American Child: A Cultural Studies Reader (Rutgers, 2003); Edith Wharton's The House of Mirth: A Casebook (Oxford, 2003); A Historical Guide to Edith Wharton (Oxford, 2002); The Age of Innocence by Edith Wharton (Houghton Mifflin, 2000); Anxious Power: Reading, Writing, and Ambivalence in Narrative by Women (SUNY, 1993); and The Calvinist Roots of the Modern Era (New England, 1997). Articles on 19th- and 20th-century American literature and culture; feminist collaboration, and the theory and practice of teaching of writing. Co-founder of Alliance for the Study of Adoption, Kinship, and Identity. Former president of the Northeast Modern Language Association, the Edith Wharton Society, and the Women's Caucus of NEMLA.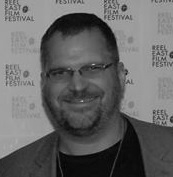 Matthew Sorrento, Part-Time Lecturer
Film
msorrent@camden.rutgers.edu

Matthew Sorrento has taught film and media studies at Rutgers-Camden since 2007, with specializations in film genre and history, law and cinema, popular culture, and media criticism. He is Interview and Book Review Editor of the journal Film International (Intellect Publishers; online at filmint.nu), where he regularly contributes. The author of The New American Crime Film (McFarland, 2012), Sorrento has recently contributed book chapters toA Companion to the War Film (Wiley-Blackwell, 2016), The New Western (McFarland, 2016), and Framing Law and Crime (Fairleigh Dickinson UP, 2016), with contributions forthcoming in The Encyclopedia of the Lost Generation (Rowman & Littlefield, 2017) and Becoming: Essays on NBC's Hannibal (Syracuse UP, 2017). He is on the advisory board of the Fairleigh Dickinson University Press Book Series in Law, Culture, and the Humanities and co-directs the Reel East Film Festival.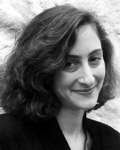 Lisa Zeidner
, Professor, and Film and Media Studies Program Director
M.A. Johns Hopkins
Creative Writing, Contemporary Fiction and Poetry, Film and Screenwriting
417 Armitage Hall; (856) 225-6490
zeidner@camden.rutgers.edu
Web:
www.lisazeidner.com
Author of five novels: Customs (Knopf, l98l); Alexandra Freed (Knopf, l983); Limited Partnerships (North Point, l989), Layover (1999) and most recently Love Bomb (Farrar, Straus & Giroux, 2012).  She has also published two books of poetry, Talking Cure (Texas Tech, l982); and Pocket Sundial (Wisconsin), which won the 1988 Brittingham Prize in Poetry. A screenwriter, she has been commissioned for screenplays by Universal Studios and Focus Features. Fiction, poetry, essays, and reviews in GQ, Mademoiselle, The New York Times, Boulevard, Poetry, The Washington Post and other publications.  Recipient of the 1993 Warren I. Susman Award for Excellence in Teaching, the Provost's Teaching Award and the Lindback Award.
Faculty Emeriti of the English Department
William D. Lutz, M.A., Marquette; Ph.D., Nevada (Reno); J.D., Rutgers University
Diane McColley, Ph.D., Illinois
Robert M. Ryan, A.B., A.M., Ph.D., Columbia
Geoffrey Sill, PhD., Pennsylvania State University
Administrative Section
This section is for faculty and staff only.
Log in
 required with password.