J.T. Barbarese, Associate Professor

Ph.D. Temple
Creative Writing, English and American Romantic and Modernist Literature
Editor, Story Quarterly
421 Armitage Hall; 856-225-6556
barbarese@camden.rutgers.edu
Webpage: http://jtbarbarese.rutgers.edu/
J.T. Barbarese has published five books of poems, his most recent, Sweet Spot (Northwestern University Press, 2012). His poems and translations have appeared in The Atlantic Monthly, Boulevard, Poetry, The New Yorker and The Times Literary Supplement, and his literary journalism in Tri-Quarterly, boundary 2, The Sewanee Review, Studies in English Literature, and The Journal of Modern Literature. Since 2008 he has been the editor of StoryQuarterly.
---
Holly Blackford, Professor

Ph.D California (Berkeley)
American Literature, Children's and Young Adult Literature
426 Armitage Hall, 856-225-6310
blackfor@camden.rutgers.edu
Holly Blackford has recently published articles, and written a manuscript, on Harper Lee's To Kill a Mockingbird in relation to the American canon; and the inception of developmental psychology (1870-1910) in relation to Lewis Carroll's Alice, Mark Twain's Huckleberry Finn, Henry James's What Maisie Knew, and L. M. Montgomery's Anne of Green Gables. She has also written literary-critical articles on coming-of-age writers Susanna Rowson, Harriet Jacobs, Edith Wharton, Louisa May Alcott, Emily Brontë, J.M. Barrie, Laura Ingalls Wilder, Frances Hodgson Burnett, Carlo Collodi, Jamaica Kincaid, Anita Diamont, Julia Alvarez, Shirley Jackson, and Margaret Atwood. Her book Out of This World: Why Literature Matters to Girls (Teachers College Press, education division of Columbia, 2004) analyzes the empirical reader-responses of girls to literature, and her collection 100 Years of Anne with an "e": The Centennial Study of Anne of Green Gables (University of Calgary Press, 2009) gathers scholars from Canada, Germany, Australia, Ireland, and the United States to situate the beloved novel. Chair of the International Children's Literature Association Article Award Committee (2008-2011), she was also the 2008 recipient of Rutgers' Board of Trustees Research Fellowship for Scholarly Excellence in Children's Literature and Culture ($2000) and the 2004 winner of the multiyear International Reading Association's Elva P. Knight research award ($9600) for her study of responses to Adventures of Huck Finn and To Kill A Mockingbird in New Jersey, Alabama, and Missouri.
---
James Brown, Assistant Professor

Director of the Digital Studies Center
Website: http://jamesjbrownjr.net/
http://digitalstudies.camden.rutgers.edu/
Jim specializes in rhetoric, writing, and new media, and he has published in journals such as Philosophy & Rhetoric, College Composition and Communication, and Computers and Composition. His work also appears in various edited collections, including Rhetoric and the Digital Humanities and Creative Writing in the Digital Age. His book, Ethical Programs: Hospitality and the Rhetorics of Software, is forthcoming from the University of Michigan Press. Jim teaches courses in digital rhetoric and new media studies. He is also Director of the Rutgers-Camden Digital Studies Center.
---
Jill Capuzzo

M.S. in Journalism, Columbia University
423 Armitage Hall
Jill Capuzzo has been teaching journalism and writing courses at Rutgers-Camden for the last 10 years. Recently, she was named a full-time faculty member of the English Department, where she will continue to head up the school's expanding journalism program. A firm believer in the value of practicing what you teach, Jill has been a working journalist for more than 30 years, writing for the New York Times, the Philadelphia Inquirer, New Jersey Monthly Magazine, the Miami Herald, the Trenton Times and other publications.
In the last dozen years, Jill has written articles for many sections of the New York Times, and in early 2012 she was named the New Jersey real estate reporter, writing a weekly column in the Sunday paper covering real estate issues throughout New Jersey. Jill also continues to write restaurant reviews and feature stories for New Jersey Monthly Magazine. She was co-author of the book Philadelphia: First Class, and a contributing writer to the book Weekend Journeys: 62 Getaways within a Day's Drive of Philadelphia. She has a master's degree from Columbia University's Graduate School of Journalism, and a bachelor's degree from Barnard College of Columbia University.
In addition to her core news reporting and writing classes, she has introduced several special topic classes to students at Rutgers interested in journalism and related subjects, including community reporting, opinion writing, public relations, police reporting and newspaper production.
---
Richard Epstein, Associate Professor

Ph.D. California at San Diego
Linguistics
Director of Undergraduate Liberal Studies Program
419 Armitage Hall; 856-225-6117
repstein@camden.rutgers.edu
Author of papers on the semantics, pragmatics and discourse structures of English, medieval French and Tiipay (a Native American language spoken in San Diego county and Baja California, also known as Diegueño), including the journal articles "The definite article, accessibility, and the construction of discourse referents" (in Cognitive Linguistics, 2001), "Reference and Definite Referring Expressions" (in Pragmatics and Cognition, 1998); "L'article défini en ancien français: l'expression de la subjectivité" (in Langue française, 1995), as well as chapters in books such as Grounding (Mouton de Gruyter, 2002); Discourse Studies in Cognitive Linguistics (John Benjamins, 1999); Conceptual Structure, Discourse and Language (Cambridge, 1996); Perspectives on Grammaticalization (John Benjamins, 1994). He is currently researching the use of the definite article in some of the earliest Old English texts as well as the use of language in current discussions of environmental issues.
---
Shanyn Fiske, Associate Professor

Ph.D. Pennsylvania
Victorian and Modernist British Literature
Director of Classical Studies Minor and of Women's Studies
Director of Writing Program
422 Armitage Hall; 856-225-2937
fiske@camden.rutgers.edu
Website
Shanyn Fiske specializes in Victorian literature and culture and the history of classical reception in nineteenth-century England. She is the author of Heretical Hellenism: Woman Writers, Ancient Greece, and the Victorian Popular Imagination (Ohio, 2008). She has published articles on Charles Dickens, Charlotte Bronte, Jane Ellen Harrison, Alicia Little, and others. She is currently working on a book project that examines literary relations between England and China in the late nineteenth and early twentieth centuries. Dr. Fiske directed the Writing Program and the Classical Studies Minor at Rutgers Camden.
---
Christopher Fitter, Professor

Ph.D., Oxford
Shakespearean drama, English Renaissance literature, early modern social history and popular politics
482 Armitage Hall; 856-225-6554
fitter@camden.rutgers.edu 
Webpage: http://english.camden.rutgers.edu/faculty/chris-fitter/
Chris Fitter received his D.Phil. from St. John's College, Oxford in 1989, and has given guest seminars at Columbia, Oxford and Yale. His first book, Poetry, Space, Landscape: Toward a New Theory (Cambridge: 1995) discussed representations of the natural world from Homer to Milton in literature, art, and formal thought, and suggested some foundational sociological principles behind the conceptualization of nature as landscape. Radical Shakespeare: Politics and Stagecraft in the Early Career (Routledge: 2012) placed Shakespeare's early plays within contexts of political opposition and debate normally overlooked in the field, arguing for the playwright's alignment with popular sufferings and populist politics. His current book, nearly complete, is Activist Shakespeare: Politics and Stagecraft in the Second Tetralogy and King Lear, which examines these dramas as further examples of Shakespeare's risk-taking involvement in hot political topics of those years. He has published nearly twenty essays and book chapters, along with many reviews.
---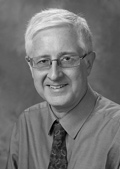 William FitzGerald, Associate Professor
Director, Teaching Matters and Assessment Center
Ph.D. Maryland
Rhetoric and Writing Studies
420 Armitage Hall; 856-225-2925
wfitz@camden.rutgers.edu
Webpage: http://crab.rutgers.edu/~wfitz/index.html
Bill FitzGerald specializes in rhetoric and writing studies with particular interests in the rhetoric or religion, Kenneth Burke and the rhetoric of style. At Rutgers, he also teaches undergraduate courses in media and literacy studies and graduate courses in genre, composition theory and research methods. His book Spiritual Modalities: Prayer as Rhetoric and Performance (Penn State Press 2012) is part of a larger project on the relationship between speech in general and speech addressed to God. Finally, Bill directs the Teaching Matters and Assessment Center in the College of Arts and Sciences.
---
Keith Green, Associate Professor

Ph.D. Michigan
African American literature, Nineteenth-Century American Literature, Autobiography
476 Armitage Hall; 856-225-6601
keigreen@camden.rutgers.edu
Keith Green's main research and teaching interests lie in African American literature, with more specific investments in the study of the antebellum era, self-referential writing, African-Native American literature, and slave narratives. He has delivered papers on Nat Turner, Harriet Jacobs, Henry Bibb, and William Wells Brown. His current book project, Not Just Slavery: African Americans Write Captivity Narratives, Too: 1816-1879, explores the various kinds of bondage and confinement–specifically Indian slavery, Barbary captivity, and state imprisonment–African Americans experienced and recounted in the nineteenth century.
---
Lauren Grodstein, Associate Professor

MFA Columbia
Creative Writing, Fiction and Non-Fiction, Modern Drama
483 Armitage Hall; 856-225-2934
lgrodste@camden.rutgers.edu
Lauren Grodstein is the author of A Friend of the Family (Algonquin, 2009), a Washington Post Book of the Year, a New York Times Editor's Pick, and an Amazon.com Spotlight Pick and Best Book of the Month. Her previous works include "Reproduction is the Flaw of Love," (Dial, 2004) an Amazon.com Breakout Book and a Borders Original Voices pick, along with the story collection, The Best of Animals (Persea, 2002) and the pseudonymous Girls Dinner Club (Harper Collins, 2005) which was a New York Public Library Book for the Teen Age. Her work has been translated into German, Italian, French, Turkish, and other languages, and her essays and stories have been widely anthologized.
---
M. A. Rafey Habib, Professor

D. Phil. Oxford
Literary Theory and Criticism, Islamic Studies
425 Armitage Hall; 856-225-6558
mhabib@camden.rutgers.edu
Author of seven books: Shades of Islam: Poems for a New Century (Kube, 2010); Literary Criticism: From Plato to the Present: An Introduction (Blackwell, 2010); Modern Literary Criticism and Theory: A History (Blackwell, 2007); A History of Literary Criticism: From Plato to the Present (Blackwell, 2005); An Anthology of Modern Urdu Poetry in Translation (MLA, 2003); The Early T.S. Eliot and Western Philosophy (Cambridge, 1999); and The Dissident Voice: Poems of N.M. Rashed: Translated from the Urdu (Oxford, 1991). He is currently editing three volumes: The Cambridge History of Literary Criticism: Vol. 6: the Nineteenth Century; The Oxford Anthology of Literary Criticism and Theory; and Dictionary of Literary Terms and Literary Theory (Wiley-Blackwell/Penguin). He is also working on a book entitled Myths of Islam.
---
Tyler Hoffman, Professor and Chair

Ph.D. Virginia
American Literature and Culture, Poetry and Poetics
Director, Civic Scholars Program
Associate Director of the Mid-Atlantic Regional Center for the Humanities
Co-Director of the Walt Whitman Program in American Studies
416 Armitage Hall; 856-225-6925
thoffman@camden.rutgers.edu
website: hoffman.rutgers.edu/
Author of three books: Robert Frost and the Politics of Poetry (University Press of New England, 2001; winner of the South Atlantic Modern Language Association Studies Book Award); Teaching with The Norton Anthology of Poetry: A Guide for Instructors (Norton, 2005); and American Poetry in Performance: From Walt Whitman to Hip Hop (University of Michigan Press, 2011). He has published many articles and book chapters, including on John Brown and children's literature; American Civil War verse; American political poets and naturalism; Walt Whitman; Emily Dickinson; Vachel Lindsay; Robert Frost; Wallace Stevens; Elizabeth Bishop; Gary Snyder; Thom Gunn; and the contemporary slam poetry scene. He is past president of the International Robert Frost Society, and currently serves as editor of the electronic Whitman Studies journal The Mickle Street Review and associate editor of the Robert Frost Review.
---
Aaron Hostetter, Assistant Professor

Ph.D. Princeton
Old and Middle English Literature, Food and Cooking in Literature, Marxism and Cultural Materialism
477 Armitage Hall; 856-225-2887
aaron.hostetter@camden.rutgers.edu
Webpage: http://hostetter.rutgers.edu
Aaron Hostetter specializes in Old and Middle English literature and culture. His book project, tentatively titled The Matter of Cuisine, explores the political aspects of the representation of eating and cooking in the medieval English romance from the tenth to the fifteenth centuries. He has published an article in The Journal of English and Germanic Philology and delivered papers on subjects including Piers Plowman, Middle English incest narratives, and medieval romance. His other project is a re-translation of the major Anglo-Saxon poems after Beowulf into modern English verse.
---
Ellen Malenas Ledoux, Associate Professor

Director of Graduate Program in English
Director, Women's and Gender Studies Program
Ph.D. Virginia
The Romantic Era and Gothic literature
421 Armitage Hall; 856-225-2997
eledoux@camden.rutgers.edu
Website: http://ledoux.rutgers.edu/
Ellen Malenas Ledoux is an Associate Professor at Rutgers University, Camden.  She specializes in Romantic and Gothic literature. Her recent book, Social Reform in Gothic Writing: Fantastic Forms of Change, 1764-1834 (Palgrave Macmillan 2013), examines the relationship between Gothic texts and social reform in transatlantic writers of the Revolutionary period.  Her current project, Laboring Mothers: Reproducing Women and Work in the Romantic Era, focuses on the material challenges of motherhood faced by women working in the late eighteenth and early nineteenth centuries as represented in literature, art, and popular culture.  She has published articles in Studies in Eighteenth-Century Culture and Women's Writing.  Her most recent article on Mary Robinson and George IV appeared in Britain, Representation, and Nineteenth-Century History (BRANCH).
---
Paul Lisicky, Assistant Professor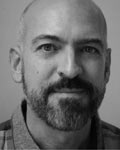 474 Armitage Hall; 856-225-2927
paul.lisicky@rutgers.edu
Website: http://www.paullisicky.net/
Paul Lisicky's books include Lawnboy (Turtle Point, 1999; Graywolf, 2006); Famous Builder (Graywolf, 2002); The Burning House (Etruscan 2011); and Unbuilt Projects (Four Way, 2012).  His work has appeared in Conjunctions, Denver Quarterly, Fence, Gulf Coast, The Iowa Review, Ploughshares, Tin House, TriQuarterly, and elsewhere.  His awards include fellowships from the National Endowment for the Arts, the James Michener/Copernicus Society, the Fine Arts Work Center in Provincetown, the New Jersey State Council on the Arts, and residencies from Yaddo and the MacDowell Colony. Since 2013, he has been the editor of StoryQuarterly. His next book, The Narrow Door, is forthcoming from Graywolf Press in 2015.
---
Howard Marchitello, Professor

Ph.D. SUNY Buffalo 
Early Modern Literature and Culture, Science Studies, Shakespeare, Critical Theory 
480 Armitage Hall; 856-225-6110
marchitello@camden.rutgers.edu
Author of Narrative and Meaning in Early Modern England (Cambridge University Press, 1997) and editor of Thomas Middleton's The Mayor of Queenborough (Globe Quartos/Nick Hern Books, 2005) and What Happens to History: The Renewal of Ethics in Contemporary Thought (Routledge, 2001). He has published articles on Shakespeare, early modern garden theory, science studies, and early modern travel writing in English Literary History, Journal of Medieval and Early Modern Studies, New Centennial Review, and English Literary Renaissance, as well as book chapters in Printing and Parenting in Early Modern England (Ashgate, 2005), and Reimagining Shakespeare for Children and Young Adults (Routledge, 2002). He serves as Associate Editor of the South Central Review (published by Johns Hopkins University Press) and a member of the editorial board of Literature Compass (Blackwell). His current book project—"Hamlet Machine: Early Modernity, Literature, and the Cultures of Science, 1585-1623"—is a study of the intimate relationship between literature and science and addresses such writers as Thomas Harriot, Shakespeare, Tycho Brahe, John Donne, and Galileo, among others.
---
Timothy Martin, Associate Professor

Ph.D. Pennsylvania
Modern British Literature, Irish Literature, James Joyce
Chair, Learning Abroad Academic Advisory Committee
Director of the Honors College
319 Cooper St, 2nd floor; 856-225-6671
timartin@camden.rutgers.edu
Author of Joyce and Wagner: A Study of Influence (Cambridge, 1991) and co-editor of Joyce in Context (Cambridge, 1992) and of Joyce on the Threshold (Florida UP, 2005). Guest editor of a special double issue of the James Joyce Quarterly on "Joyce and Opera" (2001). Presenter at numerous conferences and international symposiums; frequent invited lecturer at the James Joyce Summer School in Dublin and the Trieste (Italy) James Joyce Summer School. Professional service includes directing the 1989 national Joyce conference in Philadelphia and co-chairing the academic program of the 2000 International Joyce Symposium in London. Member, Board of Trustees, International James Joyce Foundation (2004-10).
---
Patrick Rosal, Assistant Professor

MFA, Sarah Lawrence College
Creative Writing-Poetry, Twentieth Century American Poetry, Poetry in Performance
425 Armitage Hall; 856.225.2807
patrick.rosal@rutgers.edu
Patrick Rosal is the author of Boneshepherds, named one of the best small-press books of 2011 by the National Book Critics Circle, My American Kundiman, and Uprock Headspin Scramble and Dive. He has won, among other honors, a Fulbright Fellowship, the Association of Asian American Studies Book Award, the Global Filipino Literary Award, and the Asian American Writers' Workshop Members' Choice Award. His writing has appeared in numerous journals and anthologies, including Tin House, American Poetry Review, Harvard Review, Drunken Boat, and Language for a New Century.
---
Jillian Sayre, Assistant Professor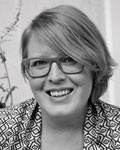 Ph.D Texas (Austin) 
Early American Literature, Literary Theory and Criticism, Hemispheric Studies 
483 Armitage Hall
jillian.sayre@rutgers.edu
Jillian Sayre specializes in comparative early national American literatures and cultures. Her book project In a Scryptural Economy: Nation, Narrative, and Necropolitics in Post-Revolutionary American Literatures studies the generative work of mourning in the creation of early national communities in North and South America. She has published on translation in the Papers of the James Fenimore Cooper Society, and she has forthcoming chapters in edited collections on the Book of Mormon and digital pedagogy. She is currently working on a study of companionality and companion species in American literature. 
---
Geoffrey Sill, Professor

Ph.D. Pennsylvania State University
18th Century English Literature, Drama and the Novel
478 Armitage Hall; 856-225-2990
sill@camden.rutgers.edu
Author of Defoe and the Idea of Fiction (Delaware, 1983), The Cure of the Passions and the Origins of the English Novel (Cambridge, 2001), and articles in Walt Whitman Quarterly Review, English Studies, Eighteenth Century Studies, Literature and Medicine, Studies in Eighteenth-Century Culture, and Eighteenth-Century Fiction. Founding editor of The Mickle Street Review, 1979 to 1991, now edited by Tyler Hoffman; co-editor (with Roberta Tarbell) of Walt Whitman and the Visual Arts (Rutgers, 1992); co-editor of Opening the American Mind (Delaware, 1993); editor of Walt Whitman of Mickle Street (Tennessee, 1994); co-editor (with Peter Sabor) of The Witlings and The Woman Hater (2002), and editor of The Court Journals of Frances Burney, Vol. 5, 1789 (forthcoming).
---
Carol J. Singley, Professor

Ph.D. Brown
19th and 20th Century American Literature and Culture, Childhood Studies, Narrative, Feminist Criticism, Composition
479 Armitage Hall; 856-225-6629
singley@camden.rutgers.edu
Webpage: http://crab.rutgers.edu/~singley/
Author of Adopting America: Childhood, Kinship, and National Identity in Literature (Oxford, 2011) and Edith Wharton: Matters of Mind and Spirit (Cambridge, 1995). Editor/co-editor of seven volumes: Ethan Frome (Broadview, 2013); The American Child: A Cultural Studies Reader (Rutgers, 2003); Edith Wharton's The House of Mirth: A Casebook (Oxford, 2003); A Historical Guide to Edith Wharton (Oxford, 2002); The Age of Innocence by Edith Wharton (Houghton Mifflin, 2000); Anxious Power: Reading, Writing, and Ambivalence in Narrative by Women (SUNY, 1993); and The Calvinist Roots of the Modern Era (New England, 1997). Articles on 19th- and 20th-century American literature and culture; feminist collaboration, and the theory and practice of teaching of writing. Co-founder of Alliance for the Study of Adoption, Kinship, and Identity. Former president of the Northeast Modern Language Association, the Edith Wharton Society, and the Women's Caucus of NEMLA.
---
Lisa Zeidner, Professor

M.A. Johns Hopkins
Creative Writing, Contemporary Fiction and Poetry, Film and Screenwriting
417 Armitage Hall; 856-225-6490
zeidner@camden.rutgers.edu
Webpage: www.lisazeidner.com
Author of four novels, Customs (Knopf, l98l); Alexandra Freed (Knopf, l983); Limited Partnerships (North Point, l989) and most recently Layover (1999); and two books of poetry, Talking Cure (Texas Tech, l982); and Pocket Sundial (Wisconsin), which won the l988 Brittingham Prize in Poetry. Has also written screenplays for Universal Studios and Focus Features. Fiction, poetry, essays, and reviews in GQ, Mademoiselle, The New York Times, Boulevard, Poetry, The Washington Post and other publications. Recipient of the 1993 Warren I. Susman Award for Excellence in Teaching and the Provost's Teaching Award.
---
Faculty Emeriti of the English Department
Marie Cornelia, M.A., Ph.D., Fordham

Eddy Dow, M.A., Iowa; Ph.D., Pennsylvania

Walter K. Gordon, M.A., Ph.D., Pennsylvania

William D. Lutz, M.A., Marquette; Ph.D., Nevada (Reno); J.D., Rutgers University

Diane McColley, Ph.D., Illinois

Donald Mull, M.A., Ph.D., Yale

Robert M. Ryan, A.B., A.M., Ph.D., Columbia

James L. Sanderson, A.M., Michigan; Ph.D., Pennsylvania
---
Dee Jonczak, Secretary
424 Armitage; 856/225-6121
deedalee@camden.rutgers.edu